Chris Janson
FREE SHOW Sunday September 11th -- Buy ME a BOAT Tour
Chris Janson Style
With his headlining Buy Me A Boat Tour well under way, Chris Janson has made a strong impression on everyone around him including the other artists he performs with. On any given night, you might see Tim McGraw sporting a Chris Janson t-shirt, or Vince Gill predicting his current single "Holdin' Her" will be a Song of the Year. Keith Urban named him the "entertainer of the year" and Bobby Bones included him on his list of artists you need to see live.
There's certainly plenty of proof to back them up. A crowd of nearly 20,000 fans can be seen in this video completely enraptured by Janson's performance and singing back every single word. Janson showcases unmatched talent on stage, where he combines a high energy set with his ability to play multiple instruments including the harmonica, of which Taste of Country noted, he turns "playing the harmonica into a full-body experience." Performing at the Opry, Janson inspires a standing ovation almost every time, especially when playing the rising hit "Holdin' Her."
Sister Hazel
July 1st 2016 -- YOU SHOULD HAVE BEEN THERE!! DON'T MISS OUR NEXT BIG SHOW!
Sister Hazel's Style
Sister Hazel has been there. For more than 20 years, these five friends have built the kind of musical communication that comes only with time, talent and commitment. From bars and clubs back home in Gainesville, Florida, to theaters, arenas, college campuses and open-air festivals, they've seen audiences light up the night like seas of stars.
The New Album
Their new album harks back to the roots of their story through its title, Lighter In The Dark. Recorded in Nashville's Tin Ear Studio and produced by their longtime engineer and Nashville studio fixture Chip Matthews, the album affirms the band's longstanding ties to Music City, which date back to 2005 and include collaborations with all-star songwriters Lee Brice, Luke Laird and Hillary Lindsey, sessions with production heavyweights Garth Fundis and Scott Parker, guest appearances by Pat Buchanan, Tom Bukovac, Steve Hinson, and other local session aces.
"Through it all, we've just kept getting better as a band," Newell adds. "We've matured as songwriters. Each time we record, I feel more proud of our new album than the last one because I can hear us still growing." "And we've always been unclassifiable," Beres concludes. "We'll put out a record and go, 'What is it? Is it country music? Is it Southern rock? Is it pop? is it college acoustic, alternative?' It doesn't matter! It's just us doing what we've always done. We're writing about who we are, where we've been and where we're going. And we've never done it as well as we have on Lighter In The Dark."
Cassadee Pope
FREE SHOW Sunday August 14th 2016 -- YOU SHOULD HAVE BEEN THERE!! DON'T MISS OUR NEXT BIG SHOW!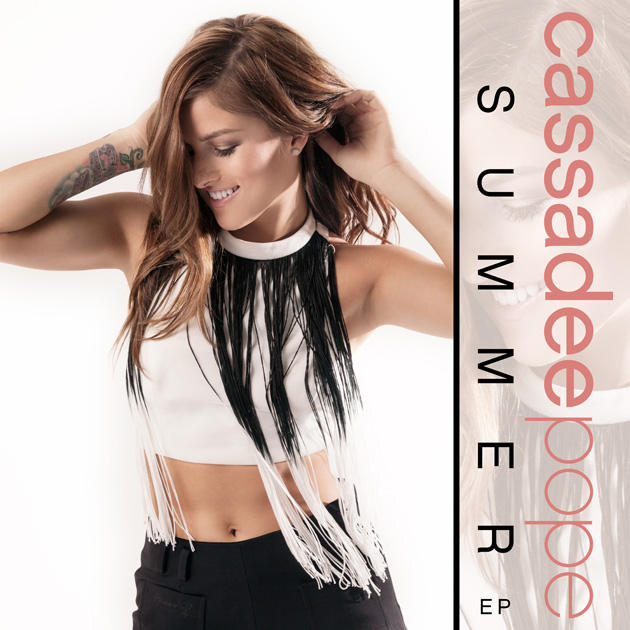 Cassadee Pope's Style
"Growing up in Florida, I experienced a lot of vibrant sunrises and sunsets. The SUMMER EP is a lot like those moments … full of reflection, exhilaration, nostalgia and colorful imagery," muses Cassadee. "My fans will really get to know me through the lyrics in these songs, and I hope, find confidence in themselves and their unique journeys just as I continue to in mine. Turn it up, and let's start summer right now!"
The New Album
SOUNDS LIKE NASHVILLE raves, "…four cuts – of this magnitude – only whet the appetite, leaving the listener wanting more." Cassadee penned three of the EP's songs, including her current single "Summer," which officially impacts Country radio on Monday (6/6). BILLBOARD pinpoints, "The highlight of Summer is the tender 'Kisses at Airports.'" The collection reunites the fiery-ranged talent with producer Corey Crowder, who co-wrote her #1 duet with Chris Young. The chart-topping "Think Of You" pair will extend their vocal dalliance this fall on the I'M COMIN' OVER TOUR presented by AEG Live.